Drum Bearing Slide - Green
$
11.49
In Stock
Product Description

This single drum bearing slide is an OEM approved replacement part for dryers. It can also be known as a bearing drum slide, pad, or glide. The slides attach to the inner most slots on the front bearing. As the dryer rotates, the drum bearing slides help to support the front of the drum. If your appliance becomes noisy, is not drying properly, or leaves marks on clothes, it may be time to replace it. If you are replacing one slide, we recommend replacing the other slide at the same time, as they deteriorate at a similar rate. You will need to order 2 of these parts as there are 2 in each dryer. It is approximately 2.6-inches deep, 0.06-inches in height, and 0.5-inches wide. This part is denoted as being green in the title, however users and technicians have noted it is actually gray in color.

Works with the following brands

General Electric, Hotpoint, Kenmore

Works with the following products

Dryer, Washer Dryer Combo, Washer

Fixes the following symptoms

Noisy, Marks left on clothes, Will not tumble, Takes too long to dry

Part Number Cross Reference

Part# WE1M1067 replaces these:

AP5668531, 2677745, WE1M1067, WE01M0316, WE1M316, WE1M481, WE1M507
Product Description
This single drum bearing slide is an OEM approved replacement part for dryers. It can also be known as a bearing drum slide, pad, or glide. The slides attach to the inner most slots on the front bearing. As the dryer rotates, the drum bearing slides help to support the front of the drum. If your appliance becomes noisy, is not drying properly, or leaves marks on clothes, it may be time to replace it. If you are replacing one slide, we recommend replacing the other slide at the same time, as they deteriorate at a similar rate. You will need to order 2 of these parts as there are 2 in each dryer. It is approximately 2.6-inches deep, 0.06-inches in height, and 0.5-inches wide. This part is denoted as being green in the title, however users and technicians have noted it is actually gray in color.
Works with the following brands:

General Electric, Hotpoint, Kenmore

Works with the following products:

Dryer, Washer Dryer Combo, Washer

Fixes the following symptoms:

Noisy, Marks left on clothes, Will not tumble, Takes too long to dry

Part# WE1M1067 replaces these:
Videos
For installing this part.
Replacing your Drum Bearing Slide - Green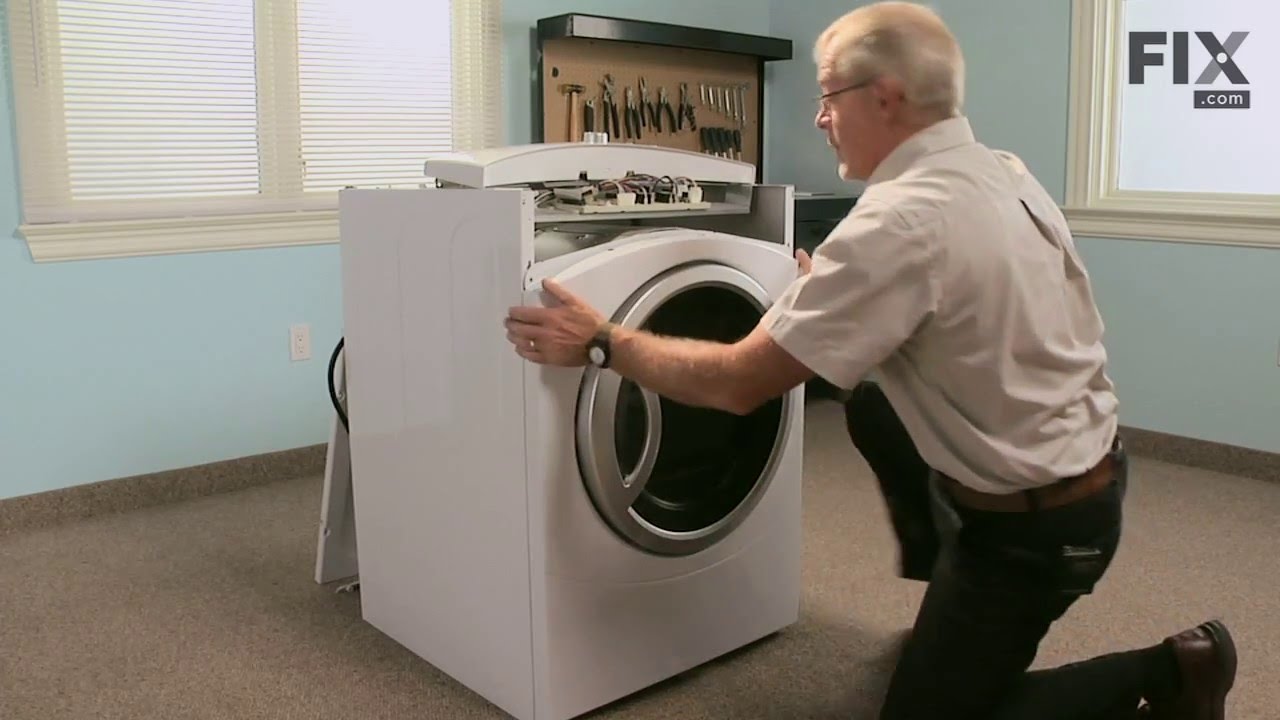 Questions and Answers
We're sorry, but our Q&A experts are temporarily unavailable.
Please check back later if you still haven't found the answer you need.
Related Parts
Additional or alternate parts to consider.
Installation Instructions
Provided by Fix customers like you.
Average Repair Rating: 4.0 / 5.0, 42 reviews.
Sorry, we couldn't find any existing installation instruction that matched.
Your search term must have 3 or more characters.
Keep searches simple. Use keywords, e.g. "leaking", "pump", "broken" or "fit".
Sorry, we couldn't find any existing reviews that matched. Try using some different or simpler keywords.
Verified Purchase
Needed part
Just the thing to get reed of the noise
Jorge A
-
December 9, 2020
Verified Purchase
Excellent!
Excellent, fast, reliable service. Part arrived as advertised.
Model Compatibility
This part works with the following models:
Fix Number:
FIX6447706
Manufacturer Part Number:
WE1M1067
Brand
Model Number
Description