Tub Bearing
$
27.93
In Stock
Product Description

This tub bearing goes in your washing machine. You will find it on the bottom of the outer tub, where the transmission goes through the tub. If you hear metal on metal when the washer is spinning, you may need to replace the tub bearing. This bearing is made of metal, and is approximately 3 inches wide and 2 inches tall.

Works with the following brands

General Electric, Hotpoint

Works with the following products

Washer

Fixes the following symptoms

Noisy, Leaking, Shakes and moves

Part Number Cross Reference

Part# WH2X1198 replaces these:

AP2045289, 279136, WH02X1198
Product Description
This tub bearing goes in your washing machine. You will find it on the bottom of the outer tub, where the transmission goes through the tub. If you hear metal on metal when the washer is spinning, you may need to replace the tub bearing. This bearing is made of metal, and is approximately 3 inches wide and 2 inches tall.
Works with the following brands:

General Electric, Hotpoint

Works with the following products:

Washer

Fixes the following symptoms:

Noisy, Leaking, Shakes and moves

Part# WH2X1198 replaces these:

AP2045289, 279136, WH02X1198
Videos
For installing this part.
Replacing your Tub Bearing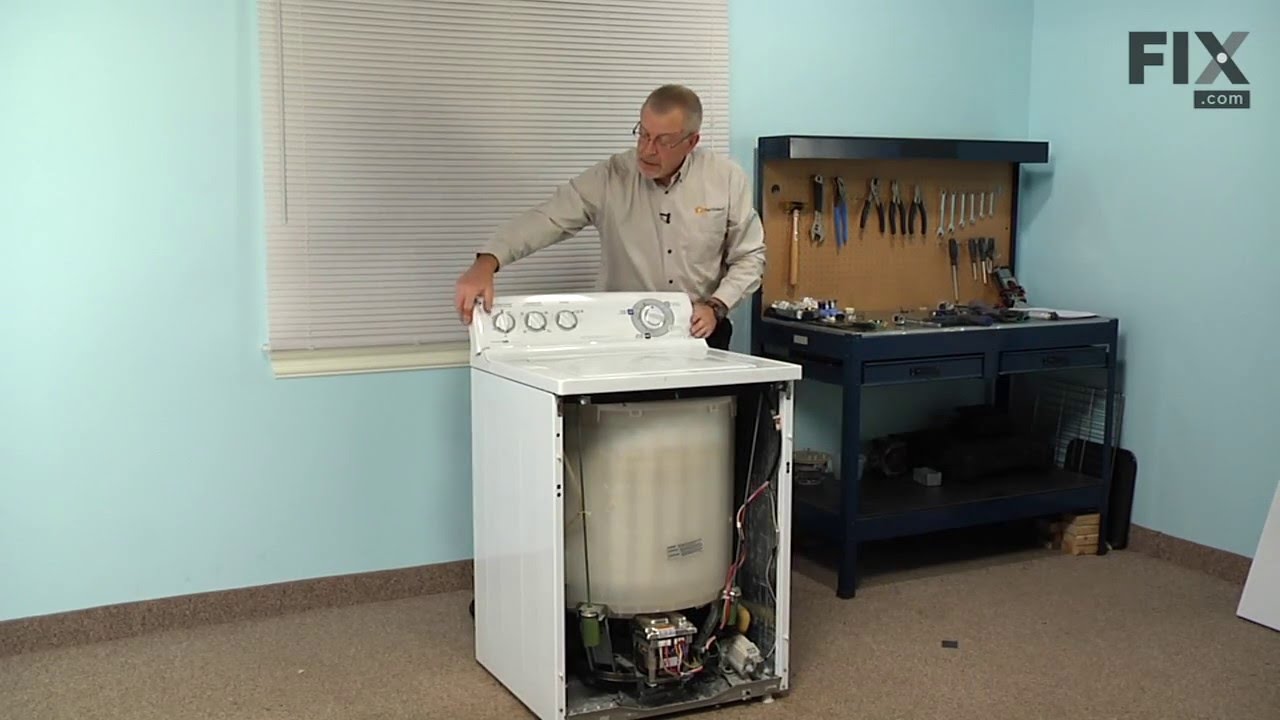 Related Parts
Additional or alternate parts to consider.
Installation Instructions
Provided by Fix customers like you.
Average Repair Rating: 2.5 / 5.0, 3 reviews.
Your search term must have 3 or more characters.
Keep searches simple. Use keywords, e.g. "leaking", "pump", "broken" or "fit".
Sorry, we couldn't find any existing installation instruction that matched.
Customer:

Joe from Chillicothe, MO

Difficulty Level:

A Bit Difficult

Total Repair Time:

1- 2 hours

Tools:

Nutdriver, Pliers, Screw drivers, Socket set, Wrench (Adjustable), Wrench set
Leaking & very Noisy
Watched the Video took parts off one by one got as far as the nut there there had a problem with it had to soak it in W D 40 then was able to get it off needed to buy a new Nut split ring broke when i took it off but i have ordered the parts a head of time all of the main parts were rusted bearings ,hub washer,so it was a good thing i got all of the main parts the belt was starting to show wear. got a new one but as for the loud noise I found that the Transmission bearing went bad so ill have to get a new one. The job was not all that hard the nut was the main problem the seal was a bit hard to get off so i the whole tub out of the Machine had it upside down and put a screw driver thru hole and pop it out that way the tub bearing was the same way flip tub over a pop it out from the front when seal was out found it works better that way then the way it shows in the Video put a little liquid of soap around edge of seal it goes on much better Hope all this helps you out
Was this instruction helpful to you?
noisy
New shaft, belt and housing. Installation was going fine until went to install belt and IT was way to short .THANKS
Was this instruction helpful to you?
Washer tub seal leak and mode shifter noisy
Disconnect power and water supply hoses, remove back cover and control panel, remove lid switch, then lid. Unsnapped top ring on tub assembly, disconnect pressure tube, disconnect motor control wires, twist and remove center fabric softener cup, removed hex bolt underneath, then removed agitator and drive hub. Used 1 11/16" 3/4 drive socket with extensions and breaker bar. Used sledge hammer on bar to knock loose left-hand thread aluminum tub nut(quite difficult on a 6 year old washer). Lift stainless tub out and removed split ring and old seal. Tip out plastic tub assembly and turn upside down to remove drive belt, and pulley. Removed all hardware connecting drive assembly to plastic tub and installed new parts. TIP: install tub seal after mode shifter is installed and do not use any gasket sealer or lube as seal will want to push back out. Old tub assembly was replaced due to elongated and cracked tub seal seat.
Was this instruction helpful to you?
Model Compatibility
This part works with the following models:
Fix Number:
FIX271510
Manufacturer Part Number:
WH2X1198
Brand
Model Number
Description