Rotary Start Switch
$
20.12
In Stock
Product Description

This is a genuine OEM rotary start switch for your dryer. If your dryer will not start, turns off too soon, or the timer will not advance, it may be time to replace the start switch. Replacing this part is a simple repair that requires the use of a Phillips screwdriver and a pair of needle nose pliers. Be sure to disconnect the power supply to your dryer before beginning this repair, as you will be working with the electrical components. Once the new switch is connected to the wiring, be sure that the locking tabs on the switch are properly engaged with the dryer console before reassembling the back panel.

Works with the following brands

General Electric, Hotpoint

Works with the following products

Dryer

Fixes the following symptoms

Will Not Start, Will not shut off, Timer will not advance, Shuts off too soon

Part Number Cross Reference

Part# WE4M519 replaces these:

AP4980910, 1811221, WE4M519, WE4M315, WE4M326, WE4M402
Product Description
This is a genuine OEM rotary start switch for your dryer. If your dryer will not start, turns off too soon, or the timer will not advance, it may be time to replace the start switch. Replacing this part is a simple repair that requires the use of a Phillips screwdriver and a pair of needle nose pliers. Be sure to disconnect the power supply to your dryer before beginning this repair, as you will be working with the electrical components. Once the new switch is connected to the wiring, be sure that the locking tabs on the switch are properly engaged with the dryer console before reassembling the back panel.
Works with the following brands:

General Electric, Hotpoint

Works with the following products:

Dryer

Fixes the following symptoms:

Will Not Start, Will not shut off, Timer will not advance, Shuts off too soon

Part# WE4M519 replaces these:

AP4980910, 1811221, WE4M519, WE4M315, WE4M326, WE4M402
Videos
For installing this part.
Replacing your Rotary Start Switch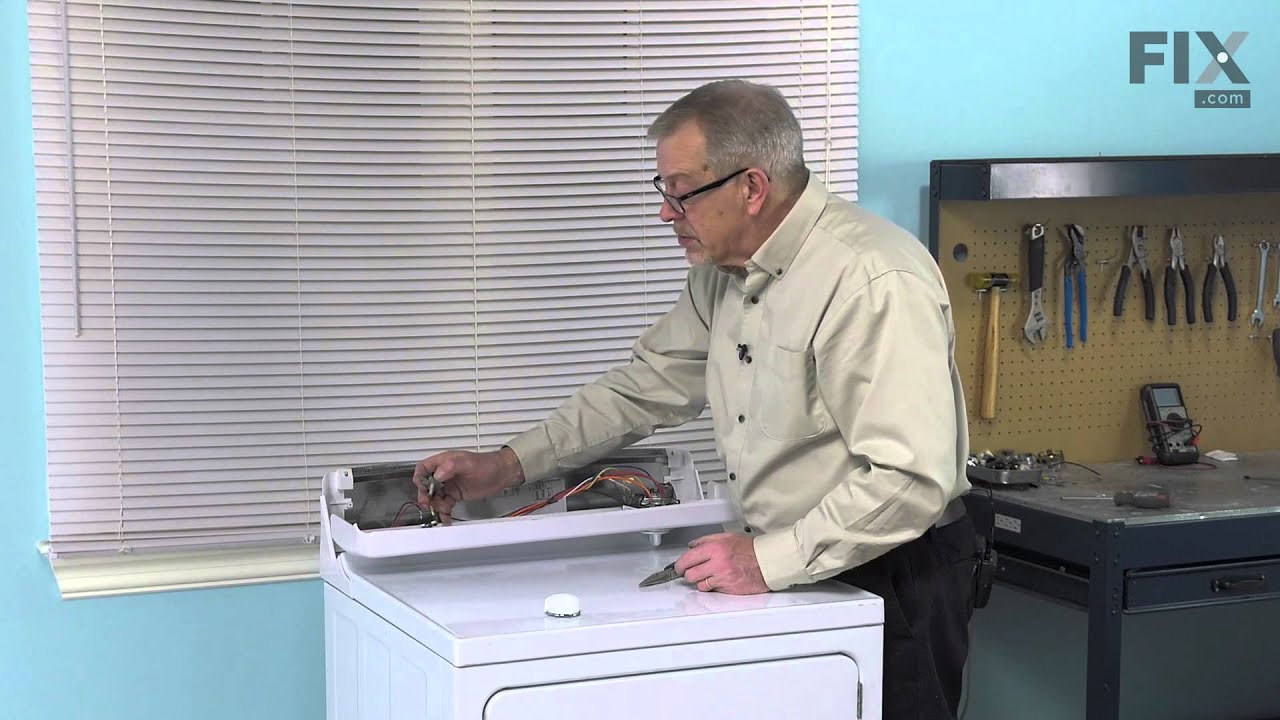 Questions and Answers
We're sorry, but our Q&A experts are temporarily unavailable.
Please check back later if you still haven't found the answer you need.
Installation Instructions
Provided by Fix customers like you.
Average Repair Rating: 4.6 / 5.0, 20 reviews.
Sorry, we couldn't find any existing installation instruction that matched.
Your search term must have 3 or more characters.
Keep searches simple. Use keywords, e.g. "leaking", "pump", "broken" or "fit".
Sorry, we couldn't find any existing reviews that matched. Try using some different or simpler keywords.
DEREK D
-
August 19, 2020
Verified Purchase
The best in service, and fair prices.
The customer service I've ever had. Courtesy, and helping you out finding the exact part you need.
Model Compatibility
This part works with the following models:
Fix Number:
FIX3487203
Manufacturer Part Number:
WE4M519
Brand
Model Number
Description